In this edit together, we have the option of several photos to edit. If you want to participate in the vote as to which one we'll work on, make sure you go to the Learning Community and cast your vote in our poll! Click here to vote!
*If you don't have access to the LC, why not?!!? Click here to join.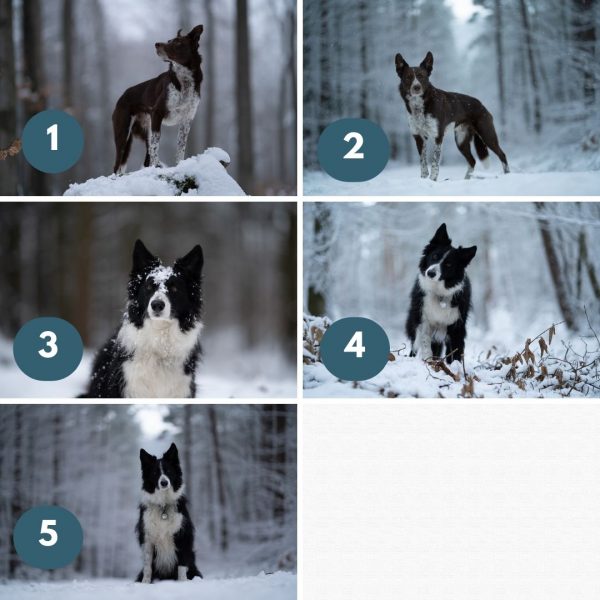 The aim of this session will be:
to use Lightroom to work on the RAW file initially, especially for Loki who is quite underexposed
Start with a pretty neutral white balance
Some of these photos have ISO 2000 so there's some noise to deal with
Some of them have quite dark eyes, snow eyes, and/or no catchlights, so we'll be working through that
Going into PS – image 1 requires us to build a panorama so we would be doing that first
Shaping the light with snow. When/how/how much
Colour-grading. Do we make it more magical and blue/magenta? Or keep it more flat and neutral?
Any other special effects? Overlays?
Dodge and burn
And of course answering questions as we go.