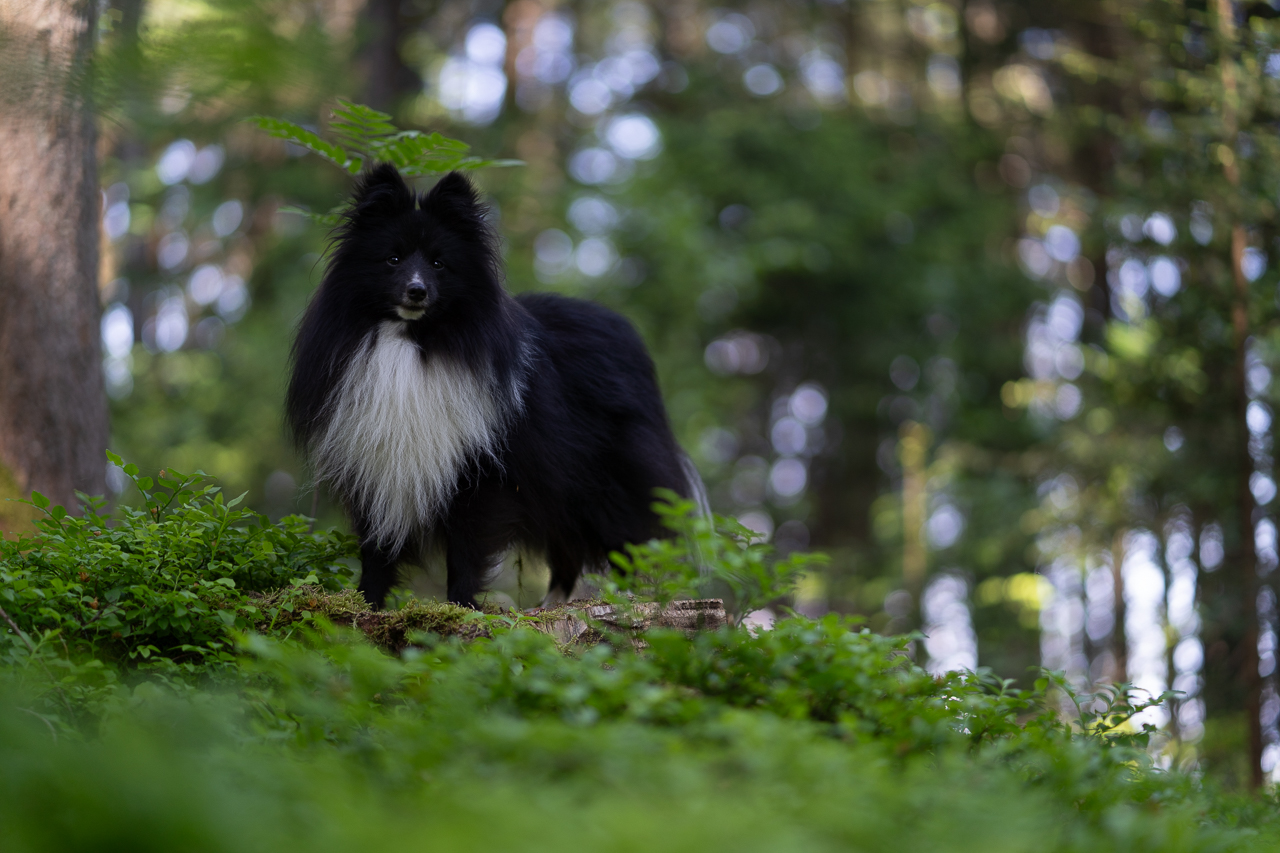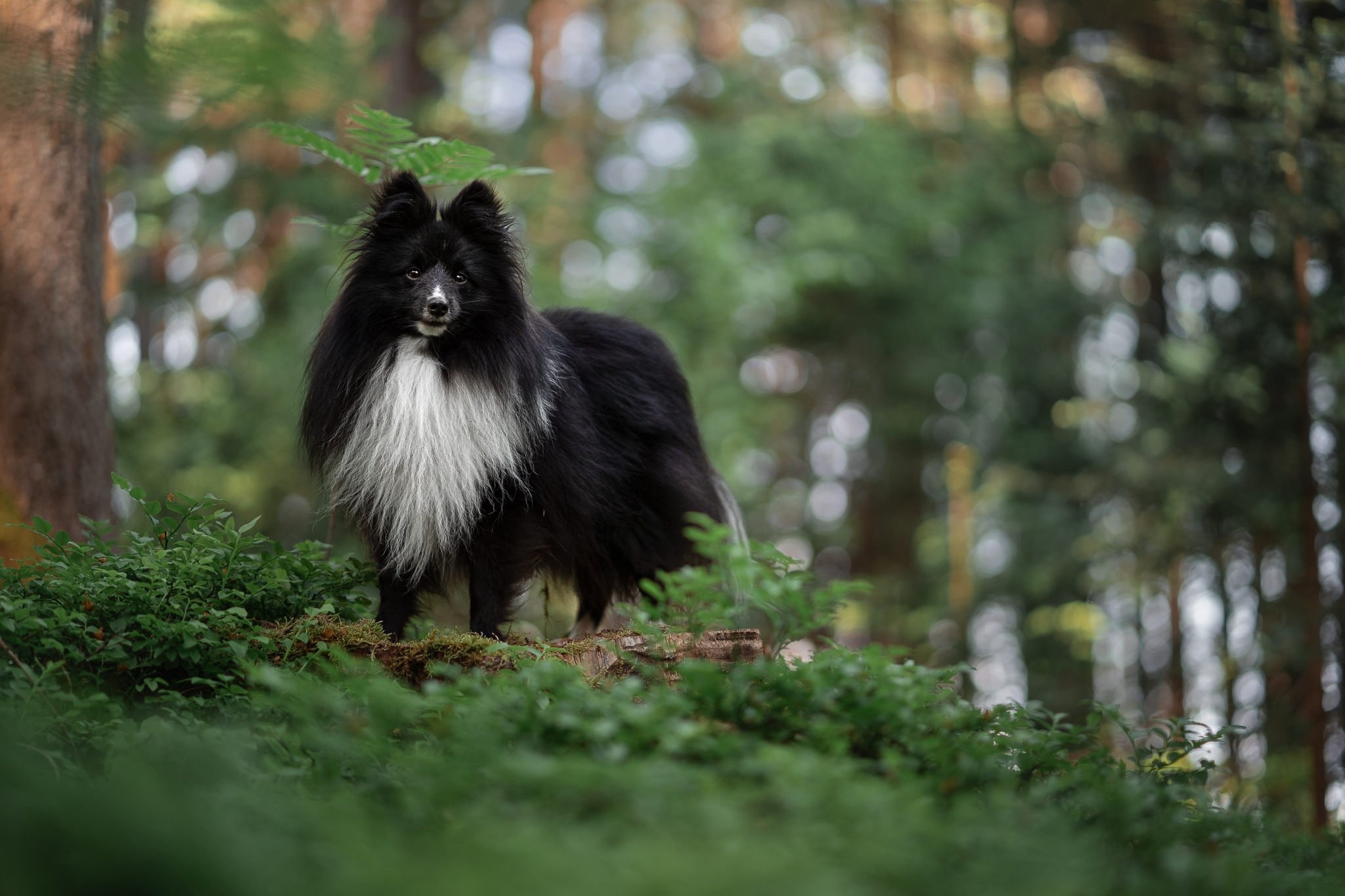 This Editing Challenge is perfect for beginners! The edit was made using Lightroom only, so you don't need any fancy Photoshop knowledge to work with this RAW file.
Below, you'll find the different radials I used, as well as screenshots of the global adjustments I made… HOWEVER! Simply copying my settings will likely NOT help you learn…. it will help you learn how to copy settings, and that's about all. If you see that I've used the HSL panel, have a go at adjusting the settings yourself first. If you get stuck or you're not achieving the results you want, then check back in on my settings, and use them to guide you.
Instead, ask yourself: "What effects can I see in the before/after? What colours? What is the contrast like? What tools/options might I need to use to achieve these same results?'
Here's what I did:
Global Adjustments: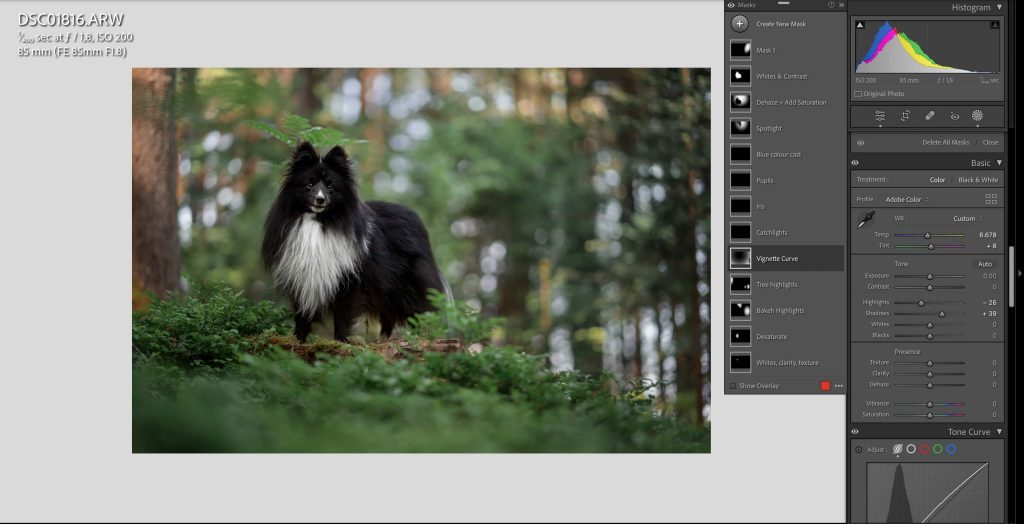 I actually adjusted the tone curve at the end of this one to bring a bit more vibrance and contrast into the image.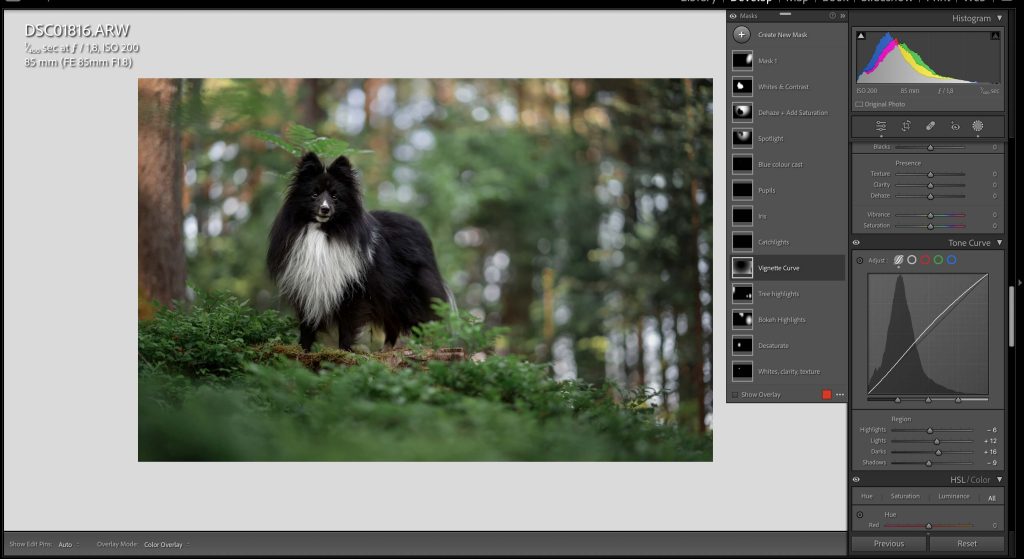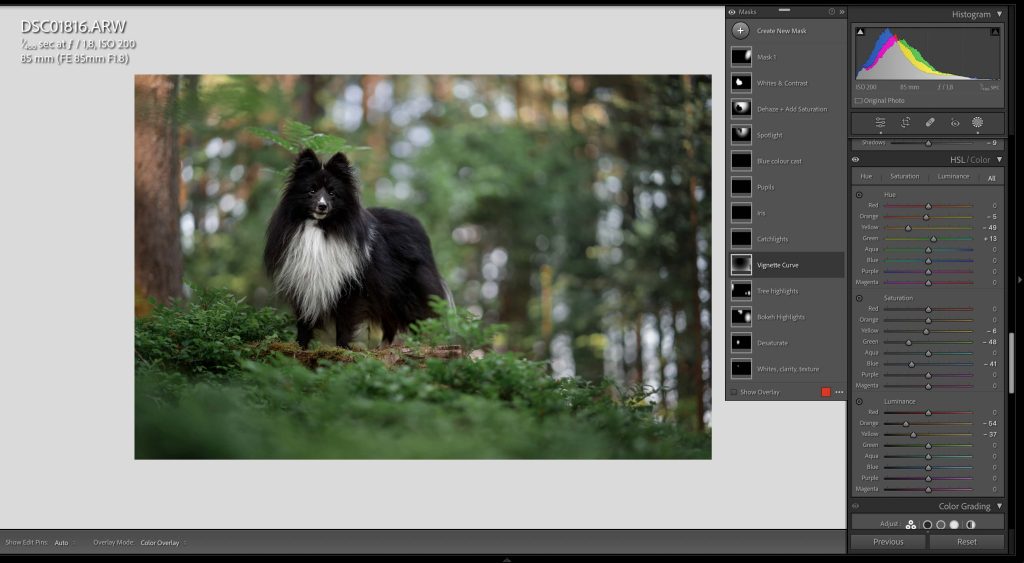 Selective Edits
As you can see in the screenshots above, there were multiple masks and selective edits. You can do these in whatever order makes sense for you – it doesn't really matter.
Essentially, I:
Raised whites, texture and clarity on the whole face
Desaturated the chest
Lowered highlights in the background and on the tree
More lowering highlights
Created an open vignette
Worked on the eye in three separate parts: catchlights, iris and pupil.
Removed some blue from his nose
Made a spotlight
Added some dehaze behind him, balanced out by raising saturation a bit so it didn't go grey
Raised whites and contrast on the whole dog
Added some blue and cyan to the right hand side as it was a funny colour compared to the rest of the image.