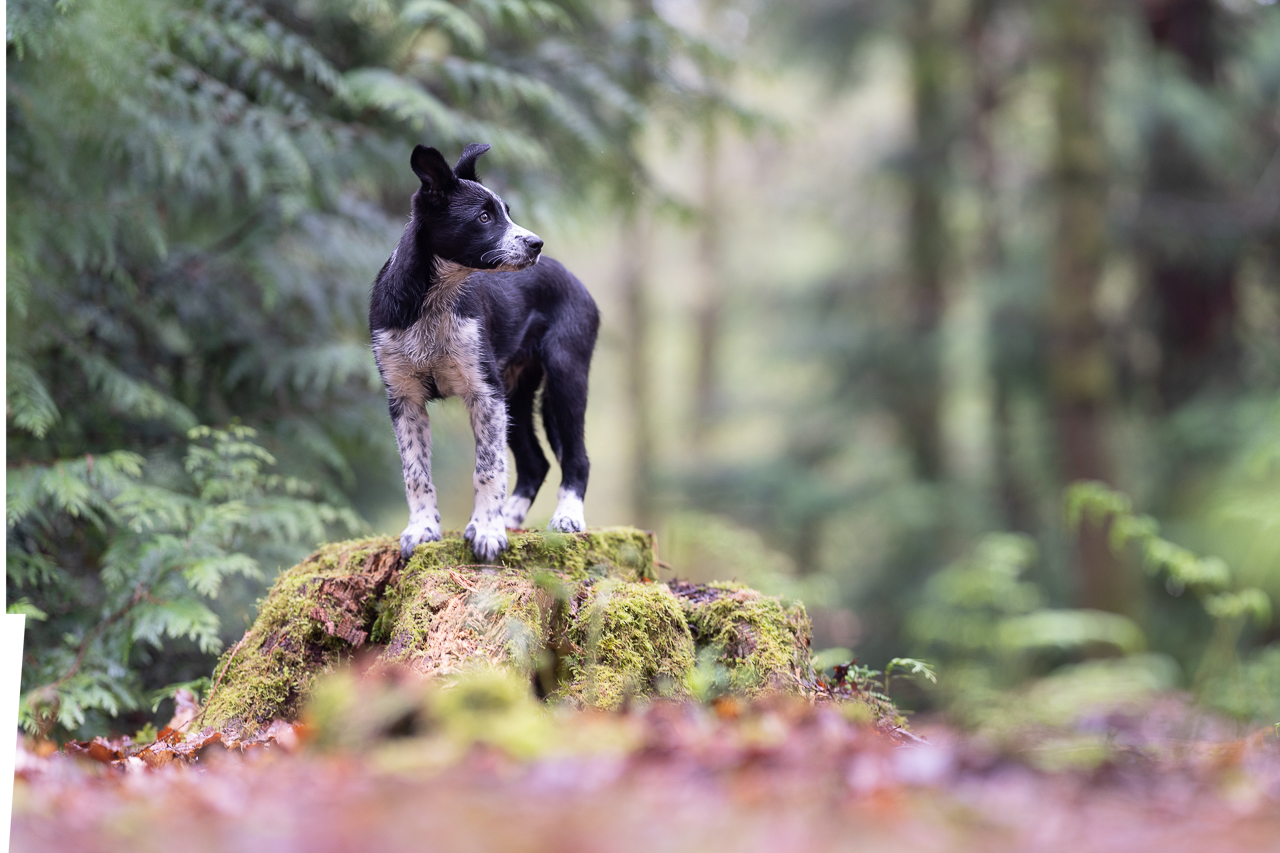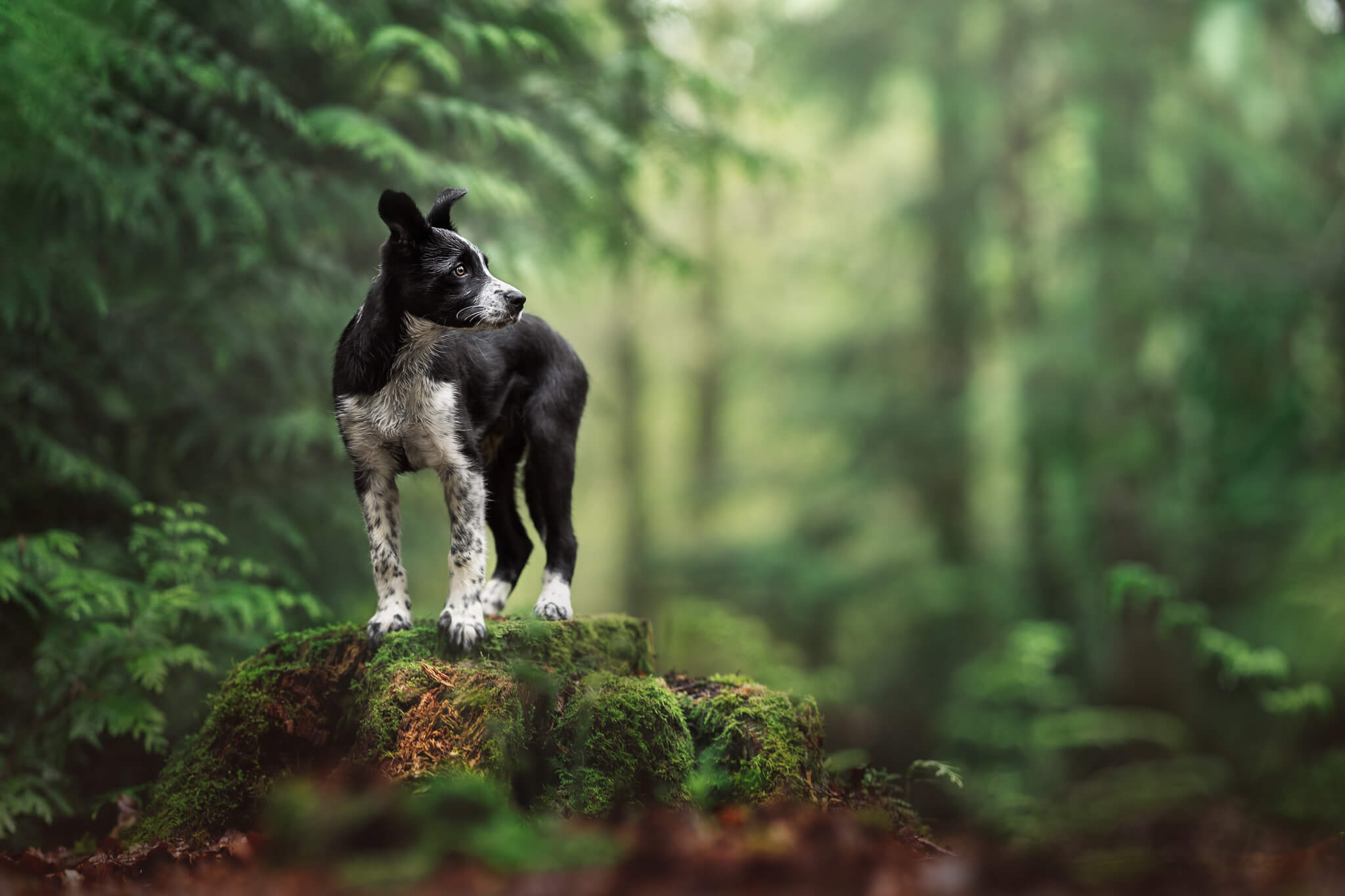 This was such a fun little edit! Making a panorama, taking our overly bright photo and deepening those greens, working through so many of my normal process.
Make sure you download the 4 raw files from above. To take this photo, I used my panorama technique which I cover in depth in the Learning Journey. But in this case, I'd gotten a bit too close to Hijinx as I'd only JUST gotten into position but hadn't framed up the photo yet, and was expecting him to look toward me, when he looked so beautifully to the side and into this lighter, open space.
I could either forgo the shot and move backward/change my perspective to be lower, and wait for him to look at me to have better composition…
Or I could take the photo with the perfect gazing direction and expression, and take extra photos of the scene to "build out" later in editing. So, that's what we're going to do.
Make sure you check out the step by step editing process that accompanies this video, but remember! You don't have to do the exact settings as me, with the exact numbers.