Soooooo many topics covered this month!
But the main thing that stood out was our subjects getting lost in the dark.
This seems to be a common theme when people start learning with me, and something I need to reflect on in my teaching, as it means somewhere along the way I'm not explaining something well enough.
The fact of the matter is, we need to be able to see our subjects.
There are very few times that I would want my entire image so dark that my subject is blending in with its surroundings.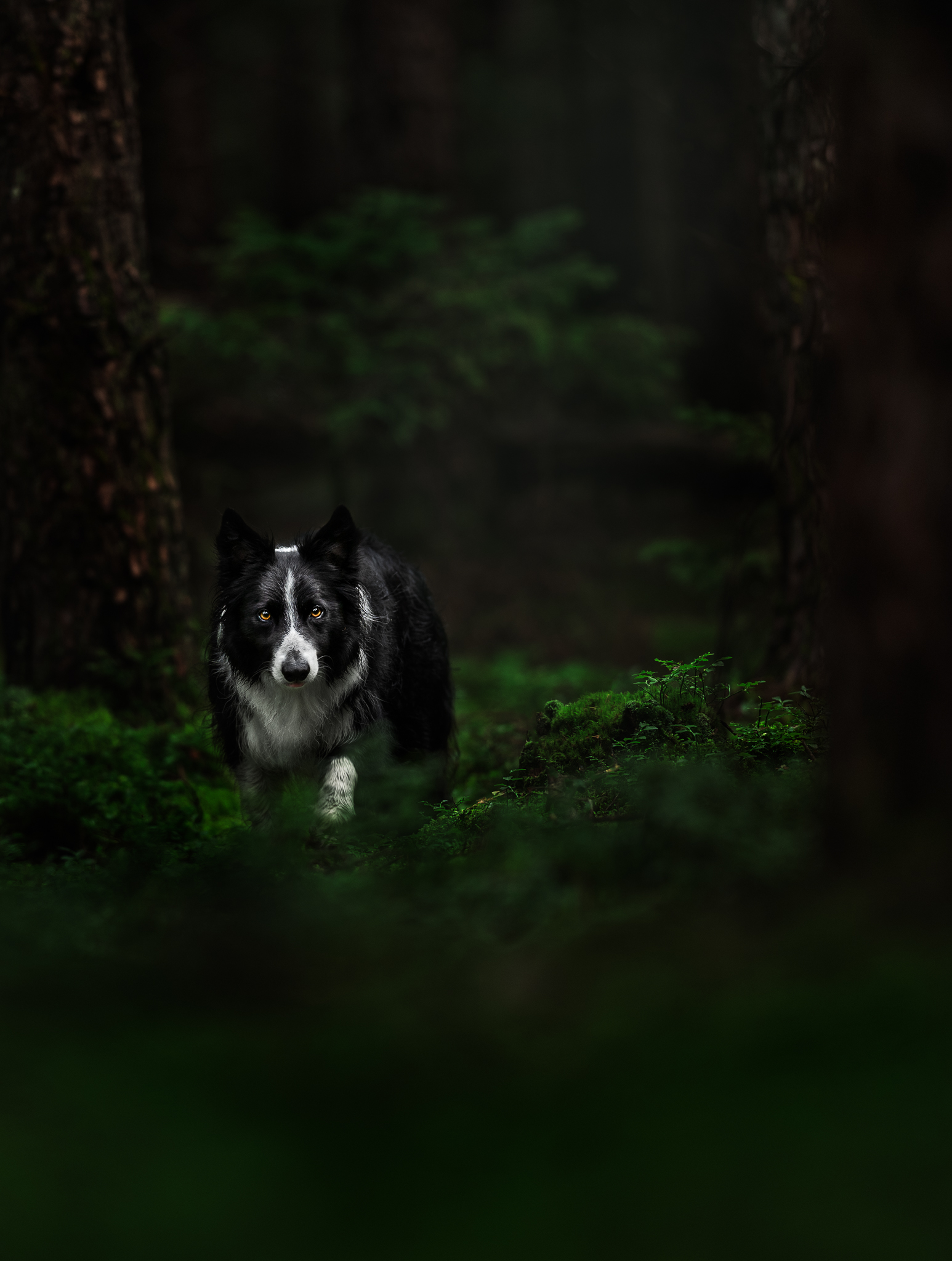 This is one of the few images of mine I can think of where I really wanted EVERYTHING dark… and even then I made sure to photoshop enough "light" hitting Loki's back that he was visible. 
As one of your final editing steps, you should be checking the histogram. Is everything bunched up down the shadows end? Or do you use the full spectrum of light? If your dog has a white face or white stripe, are those whites as white as they can be? Can you SEE your subject clearly??? 
Editing in dark/dim ambient light settings or with your screen brightness turned up can alter how you perceive the brightness of your images. It's worth calibrating your screen and making sure the brightness is appropriate for the ambient light of the space you're editing in.
The last step for pretty much ALL my photos is to add +.10 to +.30 exposure, because I know I tend to edit dark. This stretches the histogram so I'm using the full spectrum of light and despite the photo being "dark and moody", still feels vibrant and clear.
Other things we covered include:
Adding a pop of brightness and vibrance to the face

Composition

Gazing direction
Content aware scale
Content aware crop
Content aware fill
Rule of thirds

Using natural light
Perspective
Colour casts
Camera settings
SHaping the light
Location
And probably more that I've forgotten now.