in this tutorial we're going to work on this photo of Ike & Cecilia, cuddling in the green woods.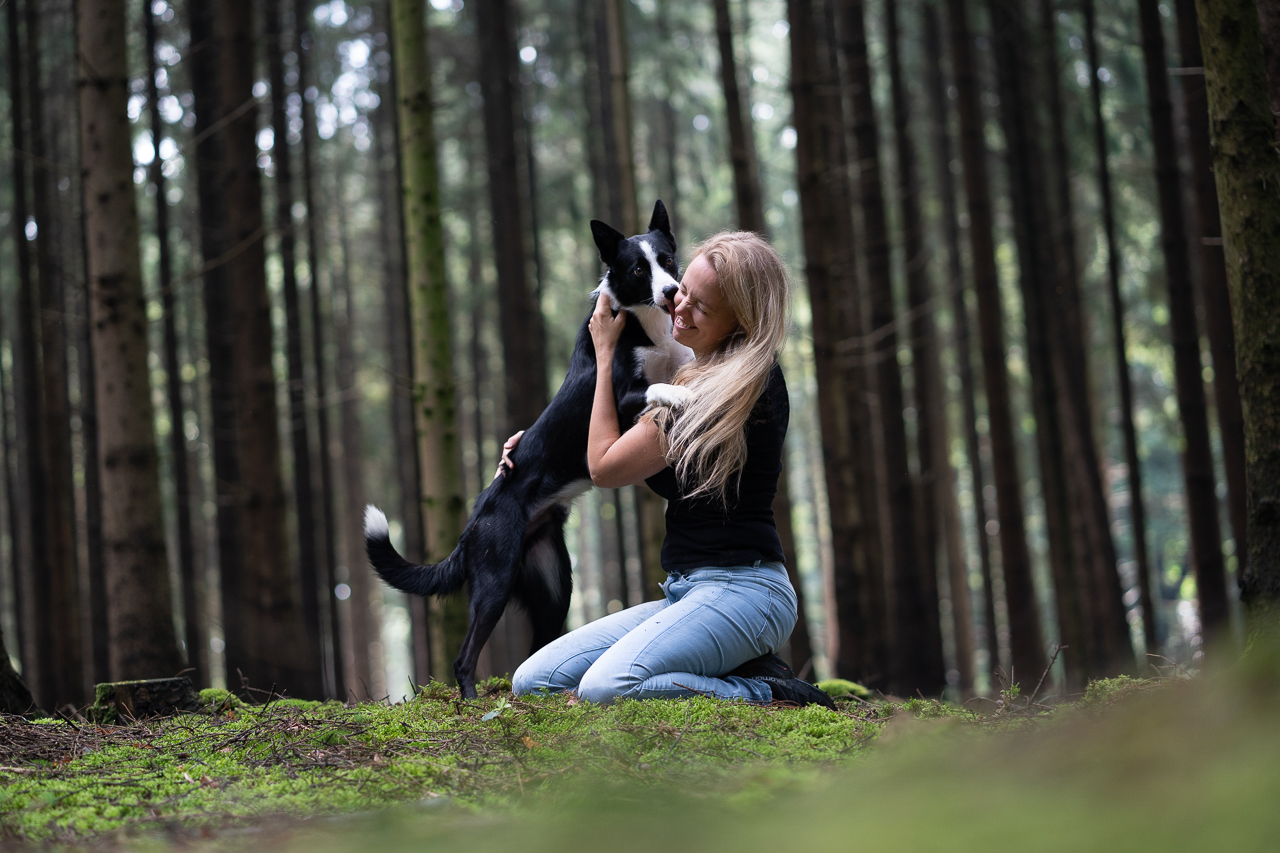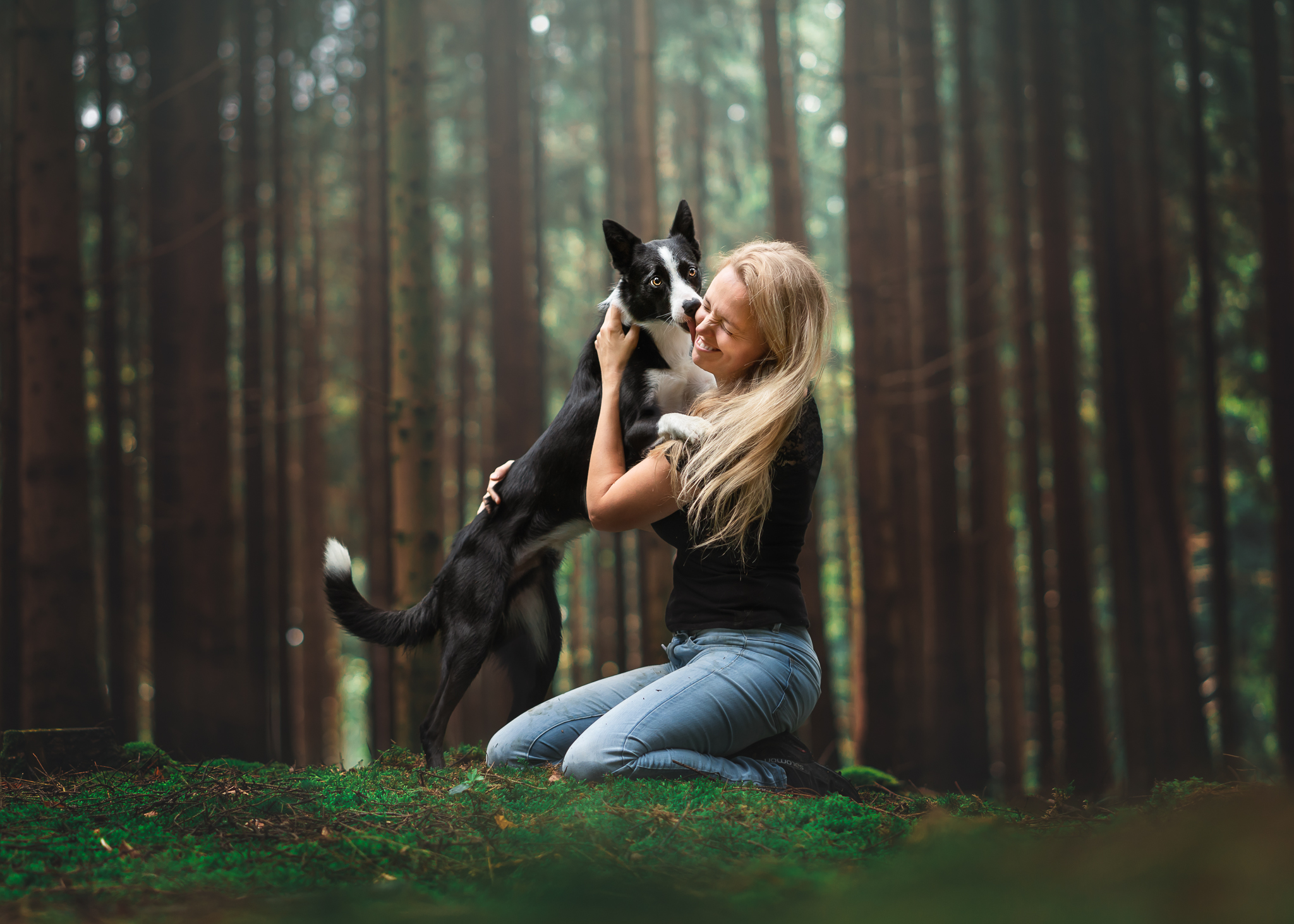 You are welcome to edit along, but I'll ask you not to share this one on social media! Thanks!
After I finished recording, I went and cooled down the image a bit, as it finished feeling a bit too yellow/warm for me. Other than that I don't think I changed anything afterwards.