It's no secret that camera equipment can be pricey! Which is why many of my students often ask about secondhand camera equipment. With a lower price tag, it's a much more accessible way to level up your photography skills and creative ability. But are you wondering if you should buy a secondhand camera? Do you want to know how to evaluate them properly? Or are you confused as to where you can buy the best secondhand equipment?
As a professional pet photographer and tutor, with plenty of equipment passing through my hands over the years, I'm here to help! 🙂
Below are some of my top tips on how to confidently purchase amazing secondhand camera gear, and get the best bang for your buck! Let's get started with the elephant in the room…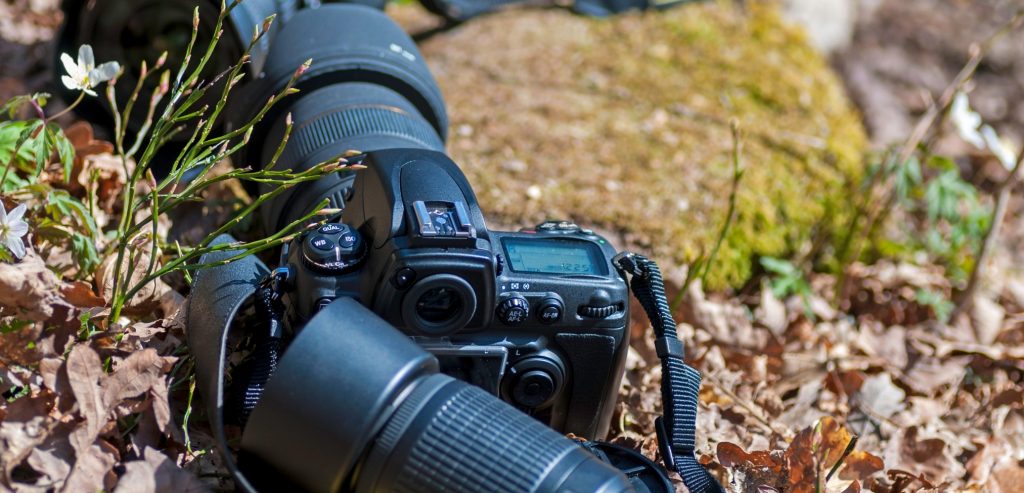 Should you buy a secondhand camera?
My answer is…absolutely! It's really normal to buy used gear and it's definitely something I would recommend, for the following reasons:
Budget – Buying new camera gear is like buying a new car. You're paying a heap more just because it's new, even though it immediately drops in value when you drive it off the forecourt (or take that first snap!). In a way, buying new is kind of pointless, unless you specifically need a new piece of technology you can't find elsewhere.
Choice – Because modern digital cameras are updated on a regular basis, lots of professionals will sell even their really recent upgrades. Which means there is a huge range of choice on the secondhand market. So you can almost always find exactly what it is you're after – and if not, just check back regularly as stock comes and goes every day.
Planet-friendly – With so many options out there, the used market is full of cameras looking for a new home. Plenty of these are in perfect working order and you can keep them out of landfill by giving them a second chance!
However – If you aren't sure what to look for, buying used can be tricky. Not everyone cares for their gear in the best way, or is accurate in their item descriptions either! So it's good to follow a few important principles to make sure you get the best equipment possible.
How to buy used camera equipment
1. Use the right websites and stores
There's a heap of websites and secondhand shops out there buying and selling gear, but it's best to stick to the specialists rather than jumping straight to Gumtree, Ebay or your local charity shop.
That's because specialists often have guarantees covering a period of time, and have tested and checked the gear to see what condition it's in before putting it up for sale. You can also usually find reviews of these sites and shops, to see if they're reputable and if customers are happy with their purchases.
Personally I love mpb.com. They are a specialised secondhand retailer who inspect every item carefully before listing them. Plus, each piece of equipment comes with a six-month warranty, so you have total peace of mind that if anything is wrong with the kit, you can take it back.
If you do decide to buy through a store, check if they have a warranty or return policy, so that if you find any faults, you can be sure you aren't stuck with faulty gear. On a similar note, if you are buying through Ebay, be sure to use a Paypal account which offers protection for your purchase, meaning you can be refunded if the item you receive isn't as it was advertised.
In general, while buying secondhand does reduce the costs, be suspicious of any deal that seems too good to be true – as it might well be! And never agree to a cash payment, so you stay protected.
2. How to check secondhand cameras
For secondhand cameras I always follow these assessment guidelines:
General wear – Be sure to have a good look all over the camera, checking the sensor or focusing screen, lens contacts & mirror (if there is one). Any small marks on the outer body are fairly normal, but be wary of larger marks that could indicate a drop! Next, remove the body cap and inspect for any oil, dirt, sand or scratches, which could be a sign the camera has not been cared for well. Remember that it's best to hold any camera face-down as much as possible, as this reduces the risk of dust and dirt contaminating it.
Low shutter count – Shutters wear out eventually and older ones can start to have more frequent faults, particularly with some brands (like Sony!). So it's best to look for a lower count in the same way you would look for low mileage on a car. To get an idea of the shutter count range, google the make and model for further information. As a general guide, an enthusiast-style camera model will last around 150,000 shots, and professional models at around 300,000. So a camera with over 100,000 shots already under its belt will most likely have been through the ringer!
Test shots – Take a few shots with a lens attached if you can, to see how they come out. A great test is to set the camera to f/16 to f/22, then point it at a bright, blank subject (like a white wall or clear sky) and snap. Zoom in on the image and look for any dust marks, scratches, lines or disturbances to the image. Any large marks could indicate an issue with the lens.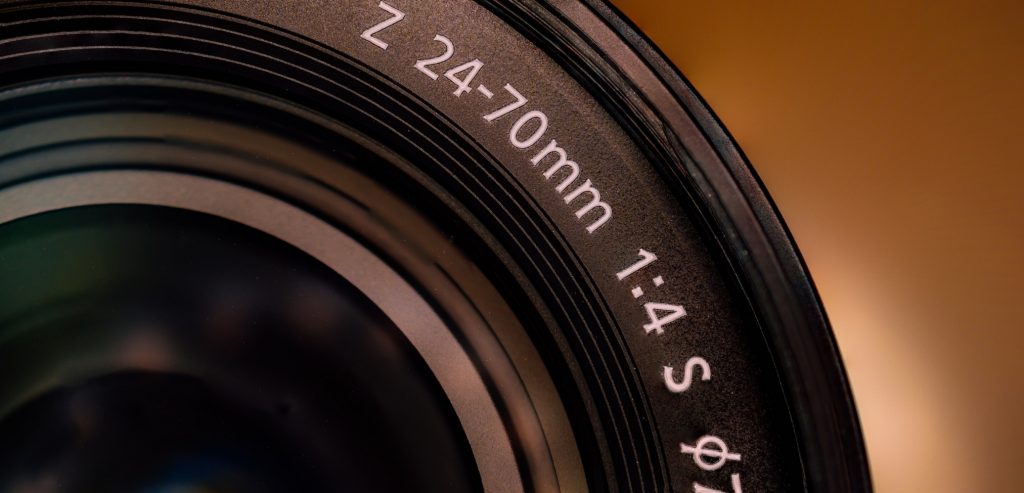 3. How to check secondhand camera lenses
External – Check for scratches and chips on the glass by tilting the lens in different directions in a good light. Check the focus and zoom ring for wear and tear. Rubbing and small scratches are generally ok, but anything larger is a sure sign it's been dropped! Some lenses also have a front filter, so unscrew the filter and check both sections separately.
Internal – Look internally for dust and mold using a small light or torch. Most lenses will have a little dust present, and it won't affect your images, but you're looking for large patches or smeared areas that indicate moisture has made a home inside the lens. Check out the aperture blades too with a small light, and make sure they fit flush together, without any chips or signs of oil. Finally, attach the lens and test how it connects.
Sharpness – If you can, get a 'sharpness test page' and follow the instructions included. This will give you a really thorough idea of the state of the autofocus – whether it's nicely sharp or wildly out of focus (which means it may have been dropped!). Test lens at a 'wide open' aperture too, as this is often when a lens can be soft. A little softness is normal, but anything major could be signs of a defect. Play around with shifting the focus, testing the agility and ability to 'hunt' for a subject.
I hope these tips for buying secondhand camera equipment help you feel more confident about upgrading your gear with some preloved finds! With research and the above advice, you'll be sure to find quality gear to begin capturing your canine companion like a real pro.
If you want to upgrade your skills, and learn how to use your new equipment to its full potential, then I'd love to meet you on one of my online photography courses.
There's a range of options for all skill levels, all tailored towards your desired photography goals (aha, get it? Tail-ored? Because, y'know, pet photography? No? I'll let myself out…).
Being serious, you'll be part of a creative and ambitious community, and I'll be on hand with advice to help you meet your goals – wherever you are in your photography journey!
Flexible and built to fit around your lifestyle, at Inspawration Photography School you can learn at a time and in a way that suits you. I'd love to see you there!
(Visited 489 times, 1 visits today)