Have you ever struggled to deal with highlights (bright spots) behind your subject because it means you have to expose so much that your subject ends up super dark?
You might need to think about balancing your light.
Recently in the Learning Community, one of our Learning Journey students posted a photo – her first time underexposing, but the highlights were still blown out! 
If you don't know about underexposing and why we might want to expose for highlights, have a read of this blog post.
I wrote back to Janine's question to help her solve this situation, and I wanted to share the information with you.
First, the highlights in the back aren't SUPER bright, and they're well filtered… which tells me that there isn't much light getting on to the dog's face from above/behind you. 
Whenever there's any kind of light BEHIND the dog, there needs to be some kind of light IN FRONT of the dog. And how well you balance that light will determine how much you need to underexpose.
Eg., if I have soft grey sky, or maybe even golden hour sun filtering through a pretty thick layer of trees and branches, AND I have the dog facing into a clearing, road, or at the edge of the woods, I might not have to underexpose at all.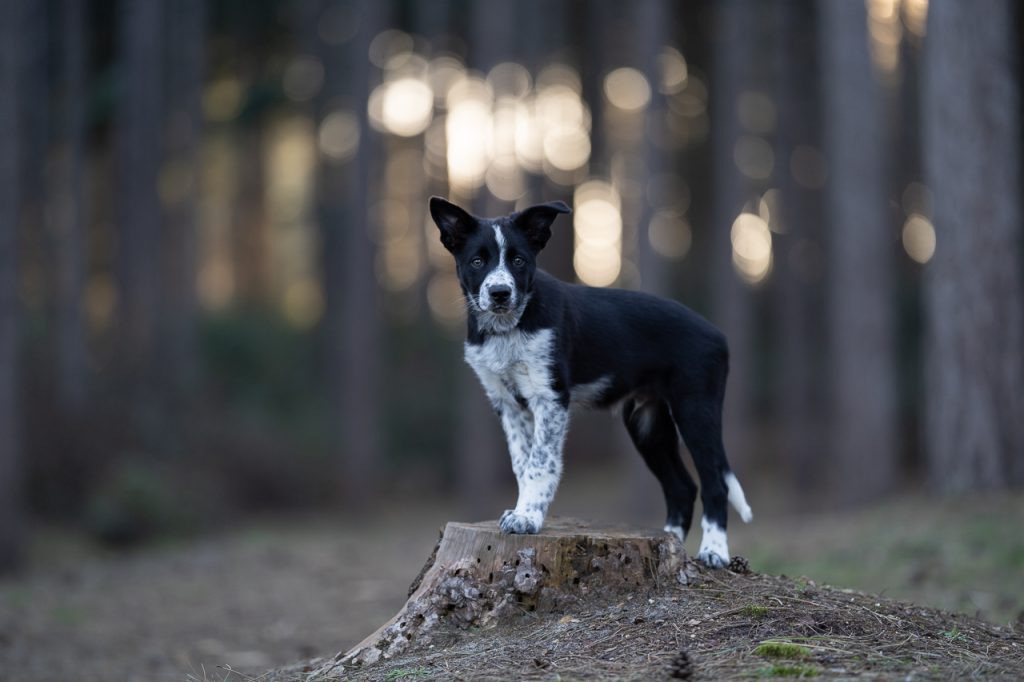 SOOC of this exact situation.
However. If there is very little filtering so the light from behind is stronger… OR… if there is very little or no open sky above/in front of the dog… then the light from behind is going to overpower the dog, you're going to have to underexpose a lot to compensate for the much stronger light source from behind – or risk blowing out those highlights.
Above: Hijinx is a fair bit darker, but not dark enough to preserve the highlights behind him (specifically the large splodg to the right, and to the left near his knee. Both are blown). This was due to stronger light from behind, and less light on him.
So whenever you're shooting in a situation where there's some light from behind… remember BALANCE. The stronger the light from behind, the more light needs to be on front, OR the darker you'll have to expose. So for Bamboo's photo above, he was quite deep in the forest (no light) and looking DOWN (the ground emits no light!) so two forces were conspiring to make this situation especially difficult.
I made a little video showing you an example indoors where I could really control the light – but this is exactly how I would think of it outdoors as well, just that you have to find your secondary light source by being smart in your choice of locations.
(Visited 118 times, 1 visits today)