Take the photos your pet deserves
Go from overwhelmed and frustrated by using your camera, finding locations, composition and editing, to joyfully creating beautiful, artistic photos of your pets, in this step by step photography journey.
Take the photos your pet deserves!
Go from overwhelmed and frustrated by using your camera, finding locations, composition and editing, to joyfully creating beautiful, artistic photos of your pets, in this step by step photography journey.
The Learning Journey will be open in…
If you're a pet parent, aspiring photographer, or you've just gone professional and want to take better photos, you've come to the right place.
Maybe you're frustrated with your photos, overwhelmed by all the settings on your camera, or no matter how hard you try you can't seem to edit your photos the way you envisage them?
Maybe you want to grow your instagram account, or take photos you would be proud to have turned into beautiful pieces of art for your walls.
The Learning Journey can help.
The Learning Journey is a monthly collection of lessons, resources, workshop recordings, critiques & live Q&A sessions designed to take your pet photos from "meh" to amazing.
Learn without overwhelm. Learn with support, feedback, and a growing community of other pet photographers just like you.
What is included in the Learning Journey?
For only €38 per month you will…
The Learning Journey is closed (for now!)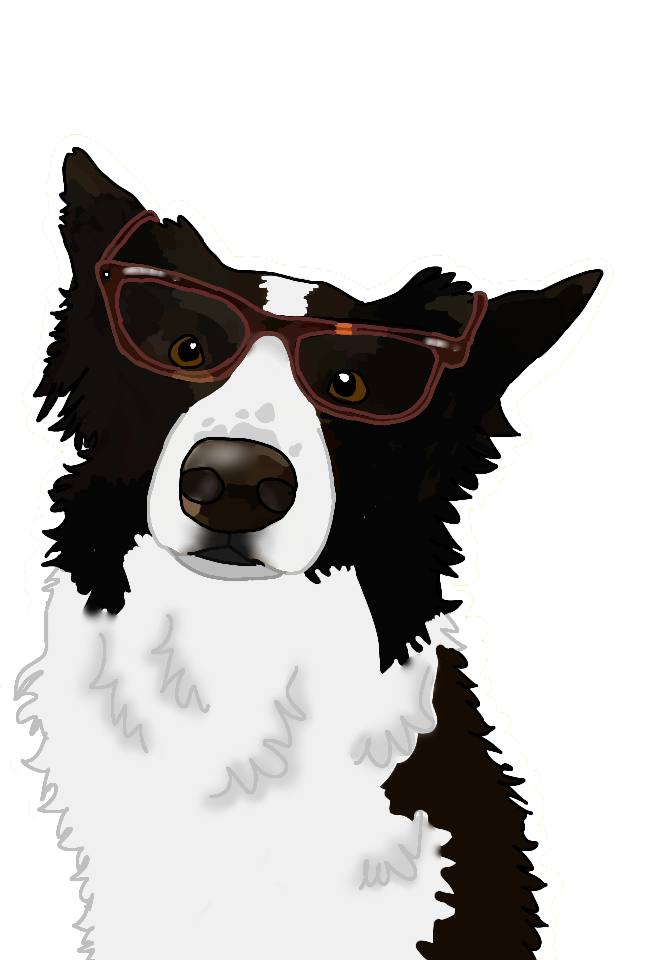 You can sign up for the wait-list and be the first to know as soon as the Learning Journey is open! (Plus, get pet photography advice, updates and exclusive offers direct to your inbox!)
What Will You Learn in your Learning Journey?
The Learning Journey will take you step by step, from the most important fundamental foundation skills to make sure your photos are sharp and correctly exposed…
Through to advanced editing techniques, information for running a photography business, and more. The longer you stay a member, the more you'll learn!
Each month focuses on a specific topic, giving you time to practise the information from the lessons, ask questions in our network, get feedback in the month critiques, and tackle the monthly challenge. 
Topics and lessons include:
Camera settings, how and when to choose different exposure settings, settings to nail focus and more
All about using natural light – types of light, light direction and how to work with it
Elements of composition to make your photos feel right
How poses and expression can tell stories and create moods
Working with multiple dogs, dogs and owners, and untrained dogs, learn about body language, and even pet first-aid
Teach your own dog how to stay, and how to get different expressions
Elements to consider in striving to create different moods or develop a style
Finding locations
Learn the how and why of how to edit by breaking down a rationale of editing choices
Learn specific techniques, like how/when to create dark & moody images, how to change the background, how to change colours, etc.
Removing leashes, fixing composition, head-swaps
A wide range of techniques in both Photoshop and Lightroom, to help you edit different situations, for different moods, and to tell different stories.
Get a sneak peek inside...
Wherever you are in your pet photography journey, and whatever your goals are there's something for you in the LC. Whether you have a top of the line DSLR, or if you're just using your phone. Whether you've never opened any editing software in your life, or you're pretty confident with Photoshop but want to know more. 
Or maybe… maybe you're just stuck. And what you need is some inspiration, a group of supportive artists and pet lovers, and a place where you'll be encouraged to try new techniques, explore your style, and build your confidence.
Each month, in addition to the collection of topic-lessons, members will also receive a monthly bonus. This bonus changes month to month to give you a variety of learning experiences, expertise, and information. 
Monthly Bonuses can include:
Workshop recordings on editing, cameras and settings, style, behind-the-scenes elements of a photoshoot, and more
Edit-Together recordings & editing tutorials: Download the RAW file, and edit along with the recording. Post your finished photo in our Network!
Specialist How-To lessons: Created just for Inspawration students, these lessons cover everything from editing tips and tricks, to photographing black dogs, to photographing dogs in landscapes!
Guest speakers: recordings of various guest speakers who have joined us to talk about editing, dog first aid, business branding, creating spring photos and more.
Snoot School: recorded dog training sessions on important skills and behaviours for our dog models
There are other non-live resources which are included as part of your membership!
Monthly live Q&A sessions

, where answers to your submitted questions are demonstrated and discussed live with me (Emily!)
Monthly Critiques: submit your image for me to critique! These are super beneficial even to watch others' critiques. 
Ask Questions & Get Feedback: in our private "Inspawration Connect" network. Post your questions and photos for support from other students and from me
3 Monthly Live events! Every 3 months, we will have a group live event, that will be open and included for everyone with a membership. This could be a guest speaker, an edit together editing tutorials, a BTS with me on location. Plus! Other spontaneous live events regularly.
20% off self-guided online courses, 50% off other live events (eg., workshops, editing masterclasses and so on)
What Our Students are Saying...
I absolutely LOVE Emily's Learning Community. I've been doing photography for quite a few years now but since I've began learning from Emily my photography has improved so much within a 6 month period! There's SO much detail on the website it's incredible, you get so much value for money with it, and Emily is so so good at explaining things, there's always multiple methods so there will defo be a workflow that works for you! i personally love the whole edit videos as I just learn so well watching someone work! highly highly recommend the LC and Em's courses!
I love that everything can be taken at your own pace and there is content available to suit all skill levels & also meets different learning styles. Its great to be part of a community of like minded individuals who support & encourage one anothers learning & progression. You've created something really special here & I'm very happy to have joined, its a great mental health boost through all the covid challenges right now
I am a proud member of Learning Community! Being new to photography and learning all the ropes can be overwhelming. But I have never felt more understood. Even though I was a little shy at the beginning, thanks to LC I am now thrilled about every part of my photography journey. Emily gives great tips and insightful feedback that is tailored to your level and besides that she is a very nice person so it is a pleasure 🙂. And the courses are great and easy to follow. 11/10 from me 🙂
I highly recommend the Learning Community, and if someone messages me asking for help, I always recommend it to them! There is loads information to learn from, such as the courses, critiques, and much more. Emily is so kind and always happy to answer your questions, so are the other members! If the Learning Community is open, and you aren't sure whether to join, do it! It was the best thing I ever signed up to!!
I have found the lessons thorough and engaging, and have noticed a real difference in how my photos are turning out. I find myself really thinking about things like composition and lighting in a new and better way. I also find I am better able to get the settings and focus correct each time. Before going through Emily's lightroom course, I was using presets, and couldn't put my finger on why I wasn't happy with all of my images. I've learned so much about colour balance, and 'bending the light' and will never use another preset again. I'm finding editing photos so much fun. I would 100% reccomend Emily's courses to anyone who wants to learn and improve their pet photography
I started taking photos of my dogs last year and had hardly an idea of what I'm doing, I put my dogs to a location took a few pictures and that was it. When I went through the "Improve your Pet Photography" course of Emily, I've learnt so much not only about how to use my camera but also how to use light in the correct way to make my photos look better. It was very helpful for me and made it much easier to use my camera in the right way and to position my dogs when thinking about composition. In all the lessons of this course pictures serve as examples and videos help to understand the theory and explanations. It makes much more fun now going out with my dogs taking photos and actually knowing what to look for and what to do.
When Emily (Insparwation Photography) announced that she was offering the Improve your Pet Photography course in a membership, I didn't hesitate for a second. You really learn everything, but really everything. From camera settings, editing, use of light and also how to choose the location. I can really recommend this, you will not regret it and it is well worth your money
I must say it's so so exciting to learn! The teacher is amazing, extremely skilled and the learning materials and community just rocks. Even if you're a complete beginner like us - there is a place for you in this community and there's just so much you can gain ! If you're like us and still waiting for it to 'click' ... sign up and you'll never look back!
Create photos that truly show the pet you know and love
with secrets from a Professional Pet Photographer!
In this free pdf eBook, you will learn exactly what goes into my photography process, so you can confidently take beautiful portraits of your pet.
By entering your details above you are signing up to our email list. We promise not to spam you, and of course you can opt-out at any time. Please check your spam if you don't receive the .pdf guide within a few minutes!
I love all your lessons and you explain everything so good👌🏼 This was the best investment ever and I'm so happy that I'm on board. So just want to thank you for great content and cant wait to grab my camera and start my journey! So grateful for all of this😃
-Lihnda, LC Member
The learning community has been such a wonderful learning place and I feel like I learn something every time I'm on it! What started off as me wanting to learn photoshop better led me to not only doing that but learning more in depth about the behind the camera elements which are the basis of everything! The mixture of editing tutorials, courses, videos on different areas of dog photography, feedback on your own photos and a server to answer any questions is the perfect way to improve beyond what you even thought you could. I 100% recommend joining!
-Anna-Joy, LC Member
I can't recommend this Learning Community enough! I gained SO much from working with Emily and taking the courses. Everything is super easy to understand and some of the tips will blow your mind haha. Makes you wonder why you didn't think of things like this before 🤣 My photography has improved no end! I actually feel somewhat confident in my abilities and I now look at my own work and others with a more critical trained eye. My favourite thing about the LC is how well priced it is! Emily is always available to chat to and you have access to all the content like courses, specific edits, workshops and more! As well as an amazing Facebook community who support and help each other through the ups and downs of photography. If you're on the fence about subscribing, don't be – you won't regret it and your photography will benefit no end.
-Alice, LC Member
THANK YOU Em for creating this special place! Joining the LC has really been one of the best decisions I've made this year & it helped me grow not only in pet photography but also as a person. May the journey continue!
-Teresa, LC Member
My photos aren't perfect but my progress is and that makes me so excited to see what my future photos gonna be like 💞
One big help to improve at the moment are @inspawrationphotography Learning Community. You get these tips, workshops, feedback, lessons etc. by amazing photographers and it's awesome 😍
-Felicia, LC Member
Where do I begin? Emily is such an amazing photography teacher. She has everything that I look for in a teacher. She is kind, supportive and knows what she's talking about. Not only that but she also has such a lovely personality and you can tell that she has a strong passion and interest for what she's doing. I've learnt so incredibly much from her already. I'm going to have to be honest here. When I first looked through the course I didn't think I was going to learn too much from it. But let me tell you, I was so wrong. Em's 'Improve Your Pet Photography' course has helped me with my photography really much. It has helped me think more about the light and the camera settings for different types of photos. For example, she has taught me to preferably not shoot so much in direct sun light, but she's also taught me HOW to do it correctly if I have to. Even the smallest details that I've learnt from her really makes a big difference. The best thing about the course (for me) is that it's sooo easy to follow and fits both beginners and more advanced photographers.
-Jessica, LC Member
I'm Emily, and with me here are Loki and Journey – you've probably already seen a lot of them on this website. 
I know the photo there should probably be a professional headshot in clean clothes and makeup, but that's not me. I'm out there, kneeling in the mud with my camera, cuddling pups, and when I'm not doing that, I'm teaching. In fact, for years I was teaching in a classroom full of sixty young kids – the philosophy of our school was to allow kids to play, create, experiment and investigate.
And that's how I teach, even now. At the heart of everything is my students and how we relate to one another – my practise has always been based on their understandings, their misunderstandings, and their need for more challenges.
I don't want to give my students set methods for creating – art doesn't work like that. I want to look "behind the curtain" to investigate why some photos or editing techniques work, and others don't. 
I also know that in this day and age, we're all busy! We hardly have time for ourselves, let alone online learning! Have you joined a course and never finished it? I know I'm guilty! So as I was putting together this Learning Journey, I wanted it to be like an advent calendar. Every month a new surprise. New lessons, a new bonus, new content to consume. Every month, bit by bit with these lessons, you'll become a better photographer.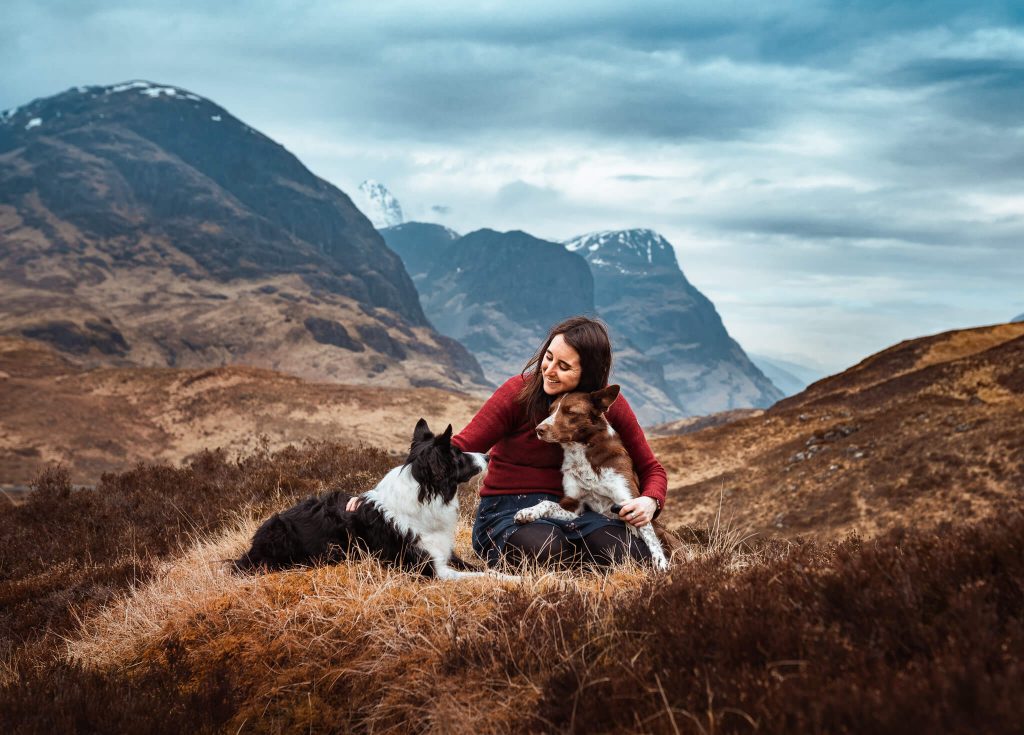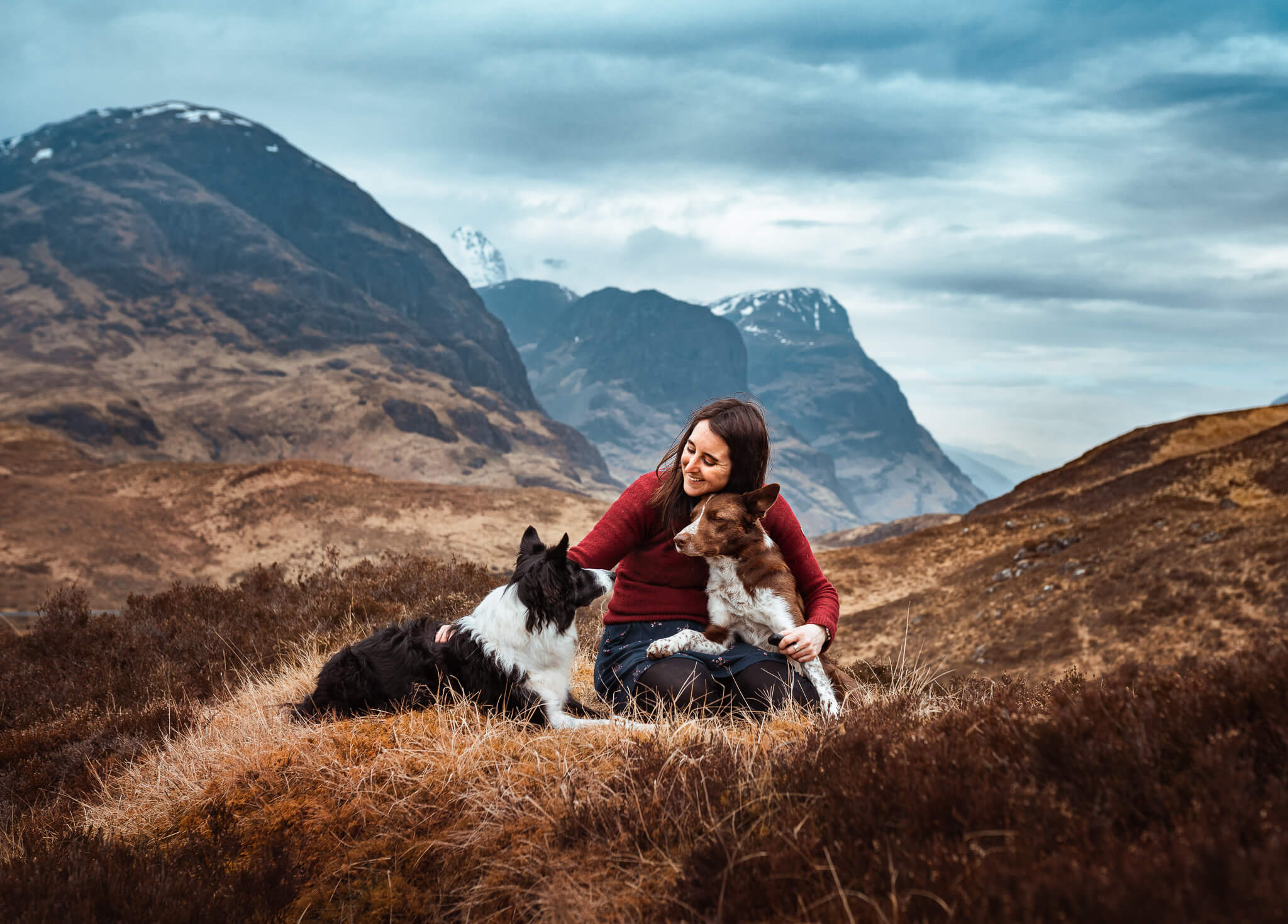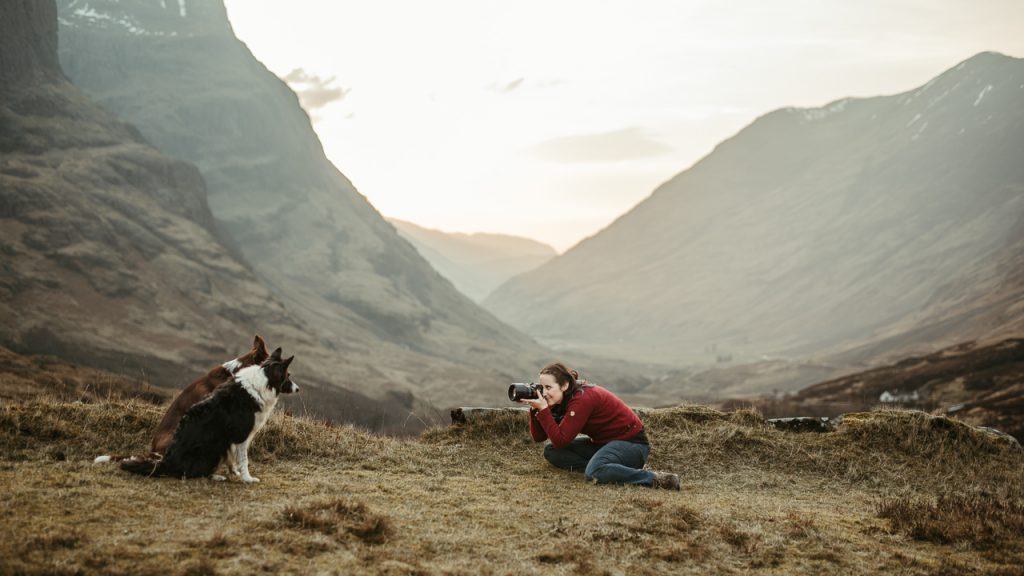 The Learning Community is Closed For Now!
Did you miss out? Want to be informed of when it will be opening up again? Want to continue learning in the meantime with info and advice sent direct to your inbox? Make sure you subscribe to the mailing list so you're kept in the loop!
(Visited 377 times, 1 visits today)